Novosti / News
Stigle su, najzad, Ortofon 2M glave, ceo program.
Zainteresovani javite se šte pre jer su količine ograničene.
New B&W PI/ and PI5 in ear phones have arrived.
Za vreme Kovid restrikcija Korato Group će raditi veleprodaju.
Za sve dodatne informacije molimo vas da nam se javite na 011/3047189.
The new 600 Anniversary Edition seakers have arrived!
Come and listen to the difference!
As of Monday 11/05/20 we are returning to normal workin hours 10-19h.
Because of the Covid-19 virus pandemia working hours will be 10.00 - 14.00h, Monday - Saturday.
For any further urgent info please call:
011/3047189
011/3047199
Thank you.
B&W Formation Audio has arrived!
SUMMER SALE OF B&W AND ROTEL.
20% DISCOUNT ON ALL MODELS!
WHILE STOCK LASTS.
The all new Rotel A11 a nd CD11 have arrived!
New Classic preamp with phono stage!
Korato and Nautilus, natural partners.
eGrado has arrived.
Something new in the Korato shop. To be continued...
New B&W 600 series has arrived!
B&W 600 series on sale - Complete prgram -20% (While stock lasts).
New B&W PX headphones are on stock
DECEMBARSKA AKCIJA U KORATU!
The new Rotel 14 series arrived. Come and listeo to A14, A12 or A10.
Korato at the "Design as Oxygen" exibition.
Yesterday in Belgrade the first exibition of applied arts by Nikola Knežević has been opened. Nikola is one of the leding Serbian applied arts designers and has designed the latest Korato series of amplifiers also exibited. You can visit the exibition at the Museum of Applied Arts on Kosančić sqare. It will be open for a month.
September promotion of the 800D3 series!
Models 805D3 and 804D3 -20% discount.
Models 803D3, 802D3 and 800D3 -25% discount.
Call us for any further information.
ROTEL September sale!
Series 12 (RA-10, RA-11, RA-12, RCD-12, RT-11 i RT-12) is 15% discounted!
Sale lasts while stock last.
The shape of things to come in Korato.
A new Valve amp model in development.
The new Zeppelin Wireless has arrived.
It is our privilege to announce the new and much anticipated B&W Nautilus 800 D3 series.
Please contact us for all further informations.



A new series of B&W 600s2 is arrived!


The complete Pioneer AV program and Denon AV and stereo program are here and displayed in our salon. Also, Rotel 06SE series is here!

KORATO SHOP IN KNEZ MILOS STREET IS CLOSED!
We would like to inform our customers that the store in Knez Milos Street no 19 is now closed. Please visit us in our main store on Crveni Krst.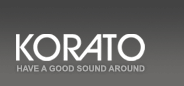 BIG DISCOUNT!
All Rotel series 06 products are on 10% dicount!

Call us and ask about this offer!

Panorama has arrived!

Bring the excitement of cinema-like surround sound to your living room with Panorama - the best TV sound bar money can buy. Easy to install, and simple to connect to a whole range of home entertainment devices, Panorama will transform your TV into a powerful home theatre system, making movies, music and games sound better than ever before. And all from just one streamlined speaker.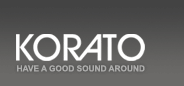 Korato in Rocky Mountain Audio Fest
Korato had a secesful presentation in Rocky Mountain Audio Fest in BSP distribution.

Review of Korato KVP 30 i KTA 300 in What HiFi magazine!
WhatHiFi test - PDF/

Korato KVP 10 i Anniversary amplifier review
Korato KVP 10 i Anniversary amplifier got great reviews in Positive Feedback magasine. To read the article click here.
korato@eunet.rs is unavailable, please write us to korato@sbb.rs

Bowers & Wilkins CM9 Wins EISA Award
EUROPEAN Loudspeaker 2009-2010

Official quote from EISA:
"This handsome floorstanding loudspeaker offers tremendous value for money, and features B&W's highly regarded FST midrange unit as part of a four-driver system. The woven Kevlar cone of the FST driver is swaged at its edge and rests on a ring of foamed plastic that acts in compression. This novel arrangement improves the driver's dissipation of unwanted vibrations but limits its excursion, so the unit hands over to twin 165mm bass drivers, reflex loaded through a dimpled port, for deep and extended low frequencies. The speaker offers a healthy sensitivity but is reasonably tough to drive - weedy amplifiers need not apply! Suitably partnered, the CM9 offers a very lush sound, big and expressive with a very realistic sense of musical dynamics. It's one of B&W's most compelling floorstanders to date and at a price that seals its EISA commendation."